Original Equipment Manufacturer (OEM) Solutions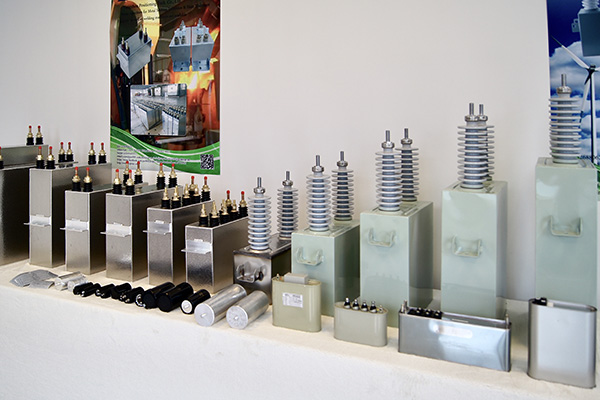 Advanced Technology to Ensure Competitive Advantage
YZPST (Yangzhou Positioning Group) is a strong partner for OEM business, because YZPST concentrates the most extensive electronic component technology portfolio in China. This gives customers the assurance that they always choose the best solution for their application without any restrictions.
All key technologies are specially developed and integrated by YZPST. On the one hand, this ensures the flexibility to achieve adaptation quickly; on the other hand, in-depth expertise enables solutions that are not only industrially new but also unconventional.
Production and testing are performed exclusively at YZPST, so we can adapt to customer expectations and needs to ensure that customized products are proprietary to our customers.
YZPST is ideally positioned as a medium-sized company in high-tech China. The company's size can respond quickly and flexibly to customer requirements, while also providing the reliability and safety of established and tested processes. YZPST is also known for the high quality of its products and the global reliability of its customer relationships.
Global Account Management: Connect closely With Customers regards to International Business.
According to the task: from components to finished assembly products.
Competitive Advantages from Unconventionally Skilled Solutions.
Series producing tens to millions of units in the shortest time.
Manufacturing and testing capabilities from functional samples to mass production.
Located in Jiangsu, China, quality production.
Best answer for every positioning and motion task.
Continuous improvement process.
More than 30 years of experience in custom solutions.
Reliability Starts at the Design Stage
Each recommended solution can be individually adjusted for customer and application-specific requirements in terms of size, compatibility and functionality. The ultimate goal is to provide an optimal solution that best fits the customer's application. When choosing the right technology, YZPST will pay attention to the corresponding guidelines of customers.
The economic efficiency of the solution concept is an important point, and care must be taken when considering the applicability of the technology.
YZPST focuses on safety during the design phase. Therefore, according to the characteristics of different components and industry standards, simulation is taken place on various application scenarios for safety design and put into the production of specific products.
YZPST products comply with specific, currently applicable IEC directives. Certification is available on request.
If necessary, YZPST supports its customers during the production process with an "copy exactly" strategy.
Flexibility in Mass Production Provides OEM with a Large Quantity
Options in Mass Production that lead to good relationship with OEM customers:
Flexibility to adapt manufacture from a single unit to production if quantity> 1000
Change production quickly and directly
Traceability of production batches and individual products
Large series of database-supported process control
A complete set of qualification data for each unit
YZPST is a leading supplier of various components. Semiconductor, capacitor, SPD, fuse and other components can be optimized and integrated according to customer requirements. With production capacity for bulk supply.